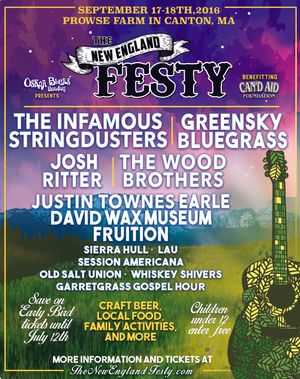 Great news! We're excited to announce that we will be performing at this year's New England Festy!
The Festy Experience, a 7th-year Virginia-born music and lifestyle festival, is expanding its portfolio to include a community festival experience in New England this September 17th and 18th at Prowse Farm in Canton Massachusetts. We're excited to be a part of this event!

Get your tickets, schedules, and other information here.