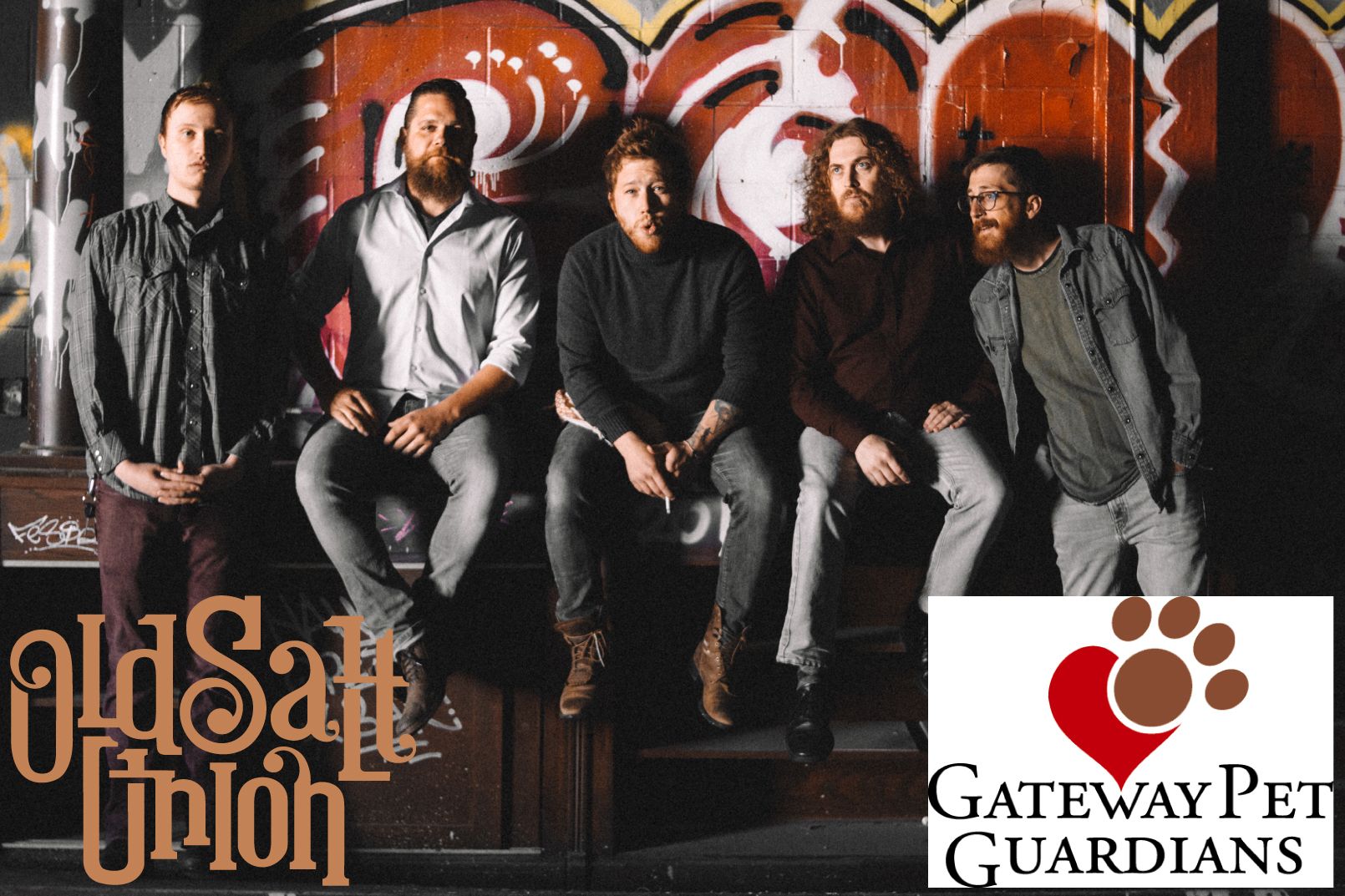 We're so happy to announce a partnership with Gateway Pet Guardians in coordination with our forthcoming album 'Where The Dogs Don't Bite'. Set for release on Friday August 16th! A portion of pre order sales will benefit GPG. 
GPG is a St. Louis based animal and pet shelter. We look forward to working with them the rest of the summer and we hope you will enjoy Limited Edition merch for the upcoming release! Visit: OldSaltUnion.com/Store
A note from John Brighton on why we chose them: 
My girlfriend and I adopted Beebo from Gateway Pet Guardians at the end of 2017. We had been discussing adding a dog to our family for a while, but just couldn't land on where to adopt. A friend of mine works with GPG, and after talking with us, we learned about a few wonderful pups to chose from. We liked that GPG gave every animal a loving foster home and a chance to be adopted into wonderful families. We also love that instead of being the 'best of the best' of a pure breed litter, these are the pets with personality and zest for life. Beebo has brought sunshine and snuggles into our home, and has taught us the meaning of unconditional love. We would never have met her without the good folks at GPG!