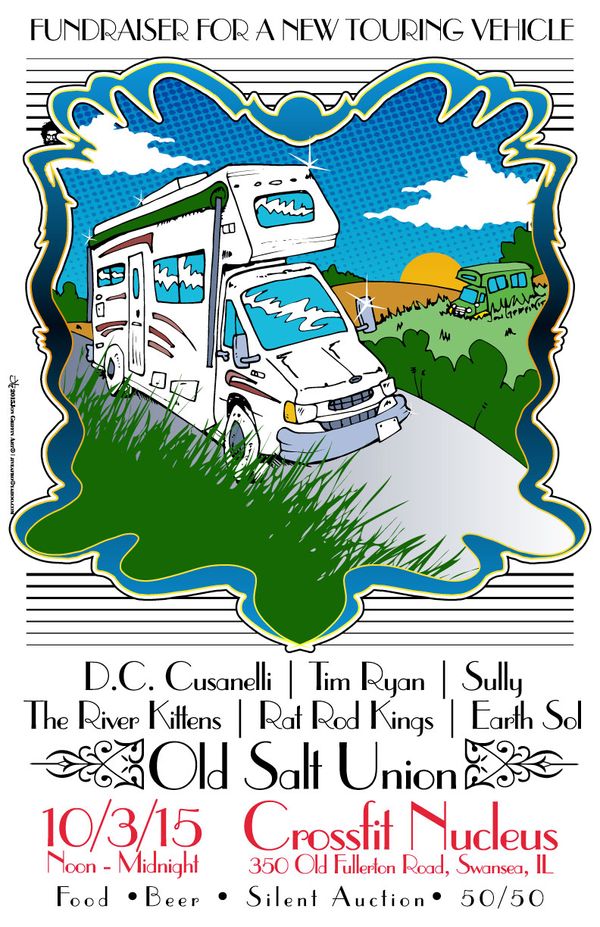 The big day is growing closer! We're excited to see you all this Saturday, October 3rd, from Noon to Midnight. The event is being held at Crossfit Nucleus located at 350 Old Fullerton Road in Swansea, IL. There will be beer and food available for purchase, a silent auction, a 50/50 raffle, and lots of great music! There is a suggested $20 per person donation, but no one will be turned away. For auction item information and to RSVP, please click here to be redirected to Old Salt Union's Facebook event.

The music schedule is as follows -

Tim Ryan & Friends - 12:15 pm
Sully - 1:30 pm
Old Salt Union - 2:30 pm
River Kittens - 4:30 pm
Rat Rod Kings - 6:00 pm
EarthSol - 8:00 pm
Old Salt Union - 9:30 pm

We're still accepting items for our silent auction! If you or your business are interested in donating an item, please email info@oldsaltunion.com with your name, phone number, and item you wish to donate.

If you are unable to attend the fundraiser but would still like to donate, please click here. Your credit information is kept secure through PayPal, and 100% of your donation goes directly to Old Salt Union.