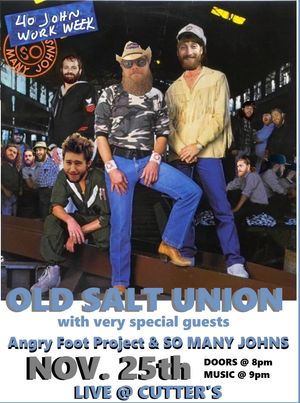 We're excited to bring you an extra special Thanksgiving eve party this year at Cutter's in Belleville, IL. We have the Angry Foot project kicking off the night for us. Those of you who were at the fundraiser for Sonny might remember this group as Tim Ryan and Friends.

Then OSU will get you hootin' and hollerin' and preparing for the feast to come the next day. Following a brief set break, extra special guests So Many Johns will finish off the night with all of your favorite hits from the 80's!

Not familiar with their hit album "40 John Work Week"? Just check out the album art!